Starting with May 2016, Necuvinte Association is part of the "Volunteering in Social Services" project, alongside VOLUM Federation and four other social services organizations.
The "V.I.S.S – Volunteering in Social Services" project, conducted by Federația VOLUM during May 2016 – October 2017, is a project co-financed by a grant from Switzerland through the Swiss Contribution to the enlarged EU. This project aims to help increase the access of vulnerable groups to quality social services by building the capacity of NGOs in the development of voluntary professional programs in social services.
Context:
According to the National Strategy on social inclusion and poverty reduction 2014 – 2020 in Romania in 2012-2013 the number of vulnerable people included an estimated 1.85 million Roma, about 1.4 million poor children (aged 0-17 years), over 725,000 elderly people aged over 80 years, 687,000 children and adults with disabilities living in households and other 16,800 living in institutions, more than 62,000 children in the social protection system (either in foster centers or foster care) and about 1,500 children abandoned in healthcare.
Although there is legislation concerning the acquisition by social services authorities (OUG 34/2006), concession (OUG 34/2006 Article 3 letter h), financing (Law 350/2005), subsidized social services (Law 34/1998) Contract providing social services (Ordinance 68/2003, art.12.1 article introduced by art. 1 pt. 8 of Ordinance no. 86/2004) partnership agreement with the public social services (Ordinance 68/2003, art. 12, para 3), these mechanisms are not used because there was no binding with punitive measures and no desire to assume responsibility in this regard. In this context, the sustainability of social services provided by NGOs severely tested and requires innovative approaches that minimize the impact that lack of financial resources has on the provision of social services adapted to the needs of vulnerable groups.
The "V.I.S.S – Volunteering in Social Services" project suggests empowering organizations providing social services in developing volunteering professional programs in response to three important issues currently facing the NGO sector:
(1) insufficient financial and human resources for the provision of quality social services in a socio-economic context in which the number of persons requiring such services is growing
(2) poor development of infrastructure volunteering among NGOs in Romania (lack of volunteer management procedures, lack of development, lack of expertise in the field) that maintains the low level of citizens' participation in volunteer activities at national level
(3) low participation of NGOs in social policy decision-making processes at the local and central authorities (lack of expertise in advocacy processes, insufficient human resources, lack of openness of authorities).
Partners:
To address these issues, VOLUM Federation implements the project in partnership with five other organizations providing social services in various fields. Partners in this project are: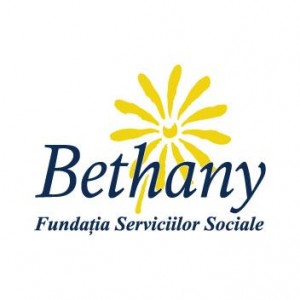 Bethany Social Services Foundation – aims at improving the quality of life of disadvantaged people, particularly children and families, providing social services and promoting professional social work practice. Bethany operating in Timiș, Iași and Bucharest. More details can be found HERE.

Help Autism Association – Assumes continue growth of awareness of autism in the
population, permanent support programs for early diagnosis, even from the age of 1 year, and intervention programs in autism. Help Autism bodies fights alongside child protection, education and health, both public and private sectors, creating a multidisciplinary core for the  recover of many children and their educational and social inclusion for the adult of tomorrow. More details can be found HERE.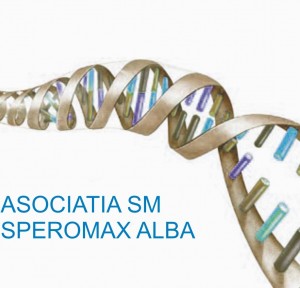 Alba SPEROMAX Association – The mission of the association is to increase the quality of life of people affected by multiple sclerosis. The Association performs activities such as support groups and contexts of socialization for people affected by MS, "day center"-like services accompaniament services and providing customed extramedical support, along with other initiatives aimed at informing, raising awareness and advising communities on this condition. More details can be found HERE.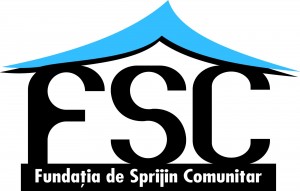 Community Support Foundation Bacău – is a non-governmental organization with the status of public utility, apolitical and non-profit, non-religious. Programs implemented by the organization contribute to improving the lives of fellow human beings in situations of marginalization and social risk. FSC activity is divided into two major areas of intervention: integrated services for the elderly and integrated services for children and families. More details can be found HERE.
Results sought:
Creating a mentoring program replicable in the development of infrastructure as a basis for coordinators of volunteers from organizations across the country working in the social field, in the provision of social services based on voluntary work
Developing a resource pack designed to work with volunteers in social services for the five areas established, with national scope
Developing a program providing social services based on voluntary work on the basis of the resources package developed
Promote and facilitate reference and information between organizations working in the social field
Developing organizational capacity in key organizations and their professionalisation necessary
Strengthening organizational capacity of VOLUM Federation and its position as aggregator of resources and expertise in volunteering in all fields in Romania
Calendar of activities under this project can be viewed HERE.
The "VISS – Volunteering in Social Services" is co-financed by a grant from Switzerland through the Swiss Contribution to the enlarged EU, with the amount of 195,079.60 CHF (175,435.09 CHF – insured value of the program Swiss-Romanian Cooperation and 19,644.51 CHF – VOLUME Federation insured value, as the Executive agency).
The budget managed by Asociația Necuvinte in the project is 11,620 CHF.
For more details on the Swiss-Romanian Cooperation Programme, please visit http://www.swiss-contribution.ro and www.swiss-contribution.admin.ch/romania.
This website does not necessarily reflect the official position of the Swiss government. Assumed responsibility for its content is entirely VOLUME Federation.